What I did
Logo Design
Led UX Research and Design
Web Design
Web Development
Wordpress + Woocommerce
Gogomimo, An Online Toy Store (Pro-bone Project)
Gogomimo is a specialized educational toy store fully focused on the online market. I led user research, competitive landscape, and marketing research to create a cohesive experience when the users arrived at the online store. I helped them build a fast and user-friendly e-commerce website from the ground up, and simplified the purchasing process, as well as the design of their brand entity.
As a result, toy sales and Gogomimo's online community have grown significantly. Visit the live website
Design Process
Identifying the Problem
Upon joining the project, I found the online store had good traffic volume; however, the drop rate from the shopping cart was too high. The sales conversions were also too low, making the business model unsustainable overall. This situation was not merely the result of a poor interface. Several factors were playing a role in the poor performance, which included market fit, customer service, value proposition, and content strategy.
To approach this problem holistically, I asked fundamental questions even if they seemed obvious, allowing me to examine all details that surrounded the product environment. Some of the questions I wanted answers for were:
What is the value proposition of the company? What sets them apart from others?
Who were their current customers? What do they have in common?
How does the company manage customer support?
How did the company structure the information architecture?
Defining Users
I used the company's Facebook fan page and Instagram account to help understand the demographics of the users. My main purpose was to identify what connected them with the brand, what their interests were, how they expressed themselves about being parents, what their challenges were, and if they were expressing their frustrations, difficulties, and pain points through those channels. This way, I could tailor my efforts to improve their experiences and ensure I was designing for the right audience.
As a side benefit, this research helped them to build a more profitable marketing strategy as well.
To do all this, I took a sample of 50 profiles from social media channels that allowed public access. Then, I studied their stories and posts in detail. Some of my findings were:
Most of them were parents for the first time
They were concerned about raising kids in safe environments (physically and emotionally)
When buying online, they wanted to be sure that there was a human on the other side, ready to answer their questions
They wanted quality tools that help them educate their children that were not computer screens.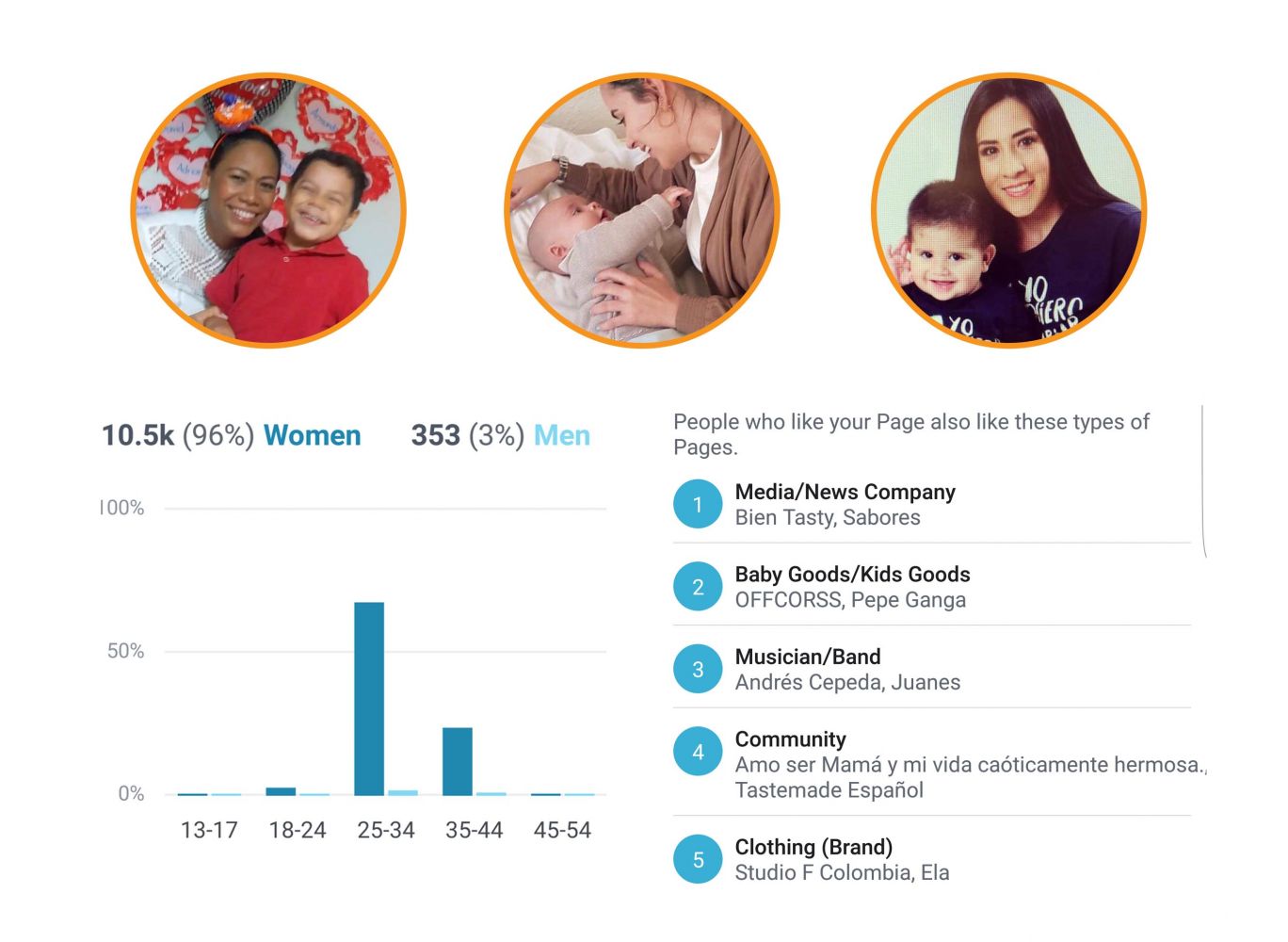 Identifying Pain Points During the User Journey
I met with the stakeholders and we mapped the user journey. The objective of this activity was to align all members of the project about the overall expected customer experience. I wanted all involved to express their ideas and assumptions about customer experiences, from various touch points until conversion.
During design meetings, I shared comments and questions left by customers and website visitors that I had gathered from channels such as WhatsApp, Facebook Messenger, and Zendesk. This, to provide context to the stakeholders of the general difficulties users had been encountering up to that point.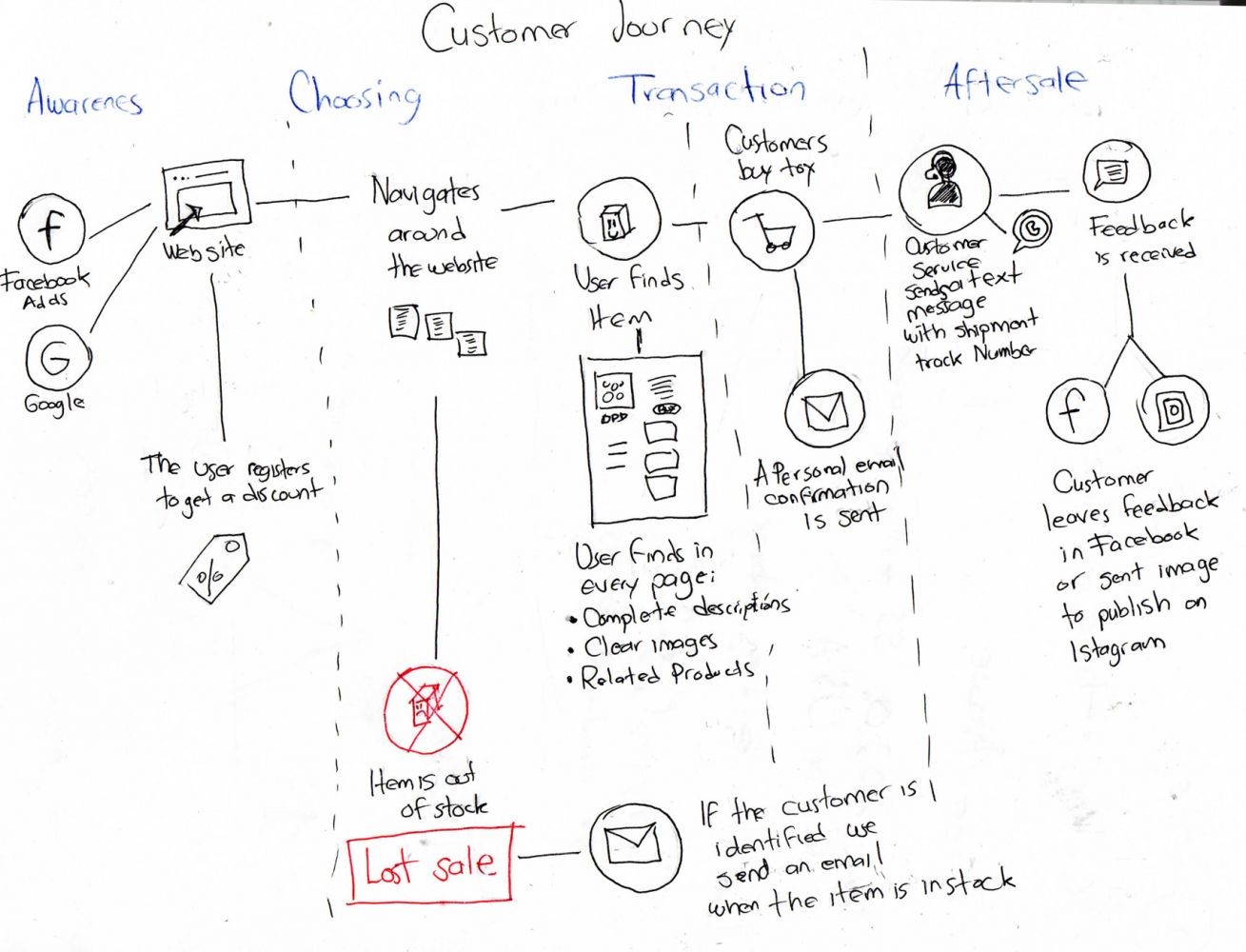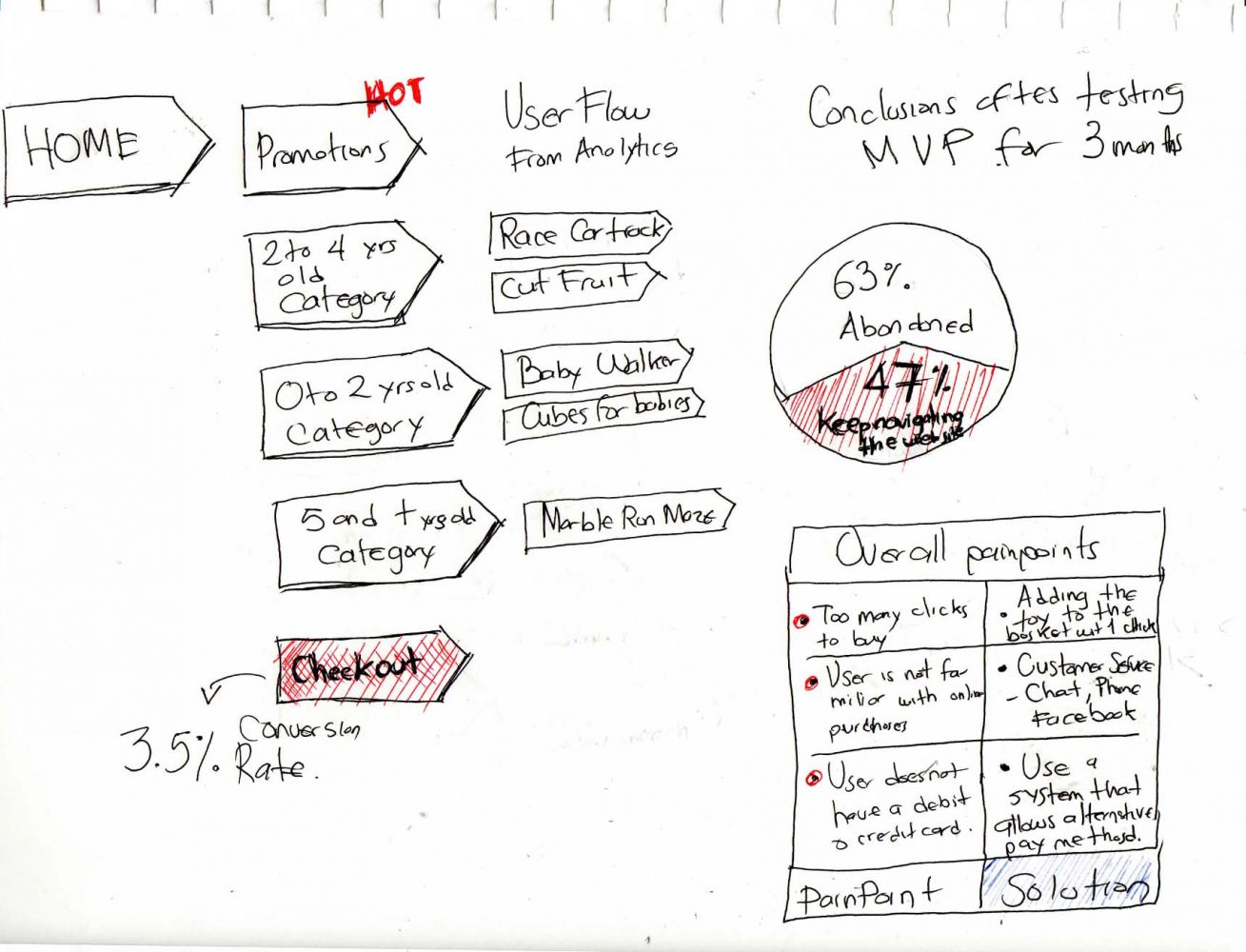 Validating User Journey and Pain Points Through User Interview and Usability Test
I managed to get three customers and two users who had abandoned the purchase process to interview them, to gain further insight about their experiences, from the moment that they learned about the company up to when they reached checkout or quit. At the same time, I ran a usability test to directly observe their experiences on the website. This usability test was somewhat informal due to time and budget constraints, but it still allowed me to see how customers were actually using the website.
Some of the main findings:
Those who did not buy found it difficult to determine if the toy was appropriate for their child's age. The check out process required too many clicks to confirm the order. The shipment price was not clear.
Those who bought toys dealt with similar problems, but they were so determined to buy the product because of the value proposition that they sorted it out by themselves.
The website, both mobile and desktop versions, were too slow to load.
The answers from customer service were delayed, making users nervous about the reliability of the online store.
Using Quantitative Research to Build Information Architecture
I built the information architecture by prioritizing the findings from user interviews, which concluded the importance of grouping the products by their recommended age level. I also used information from Google Analytics to organize pages based on user flows and the number of visits.
I would have liked to run some card sorting exercise with different users, but due to company time and budget constraints, this activity could not be executed.
Percentages of Visited Pages
User Flows
Wireframes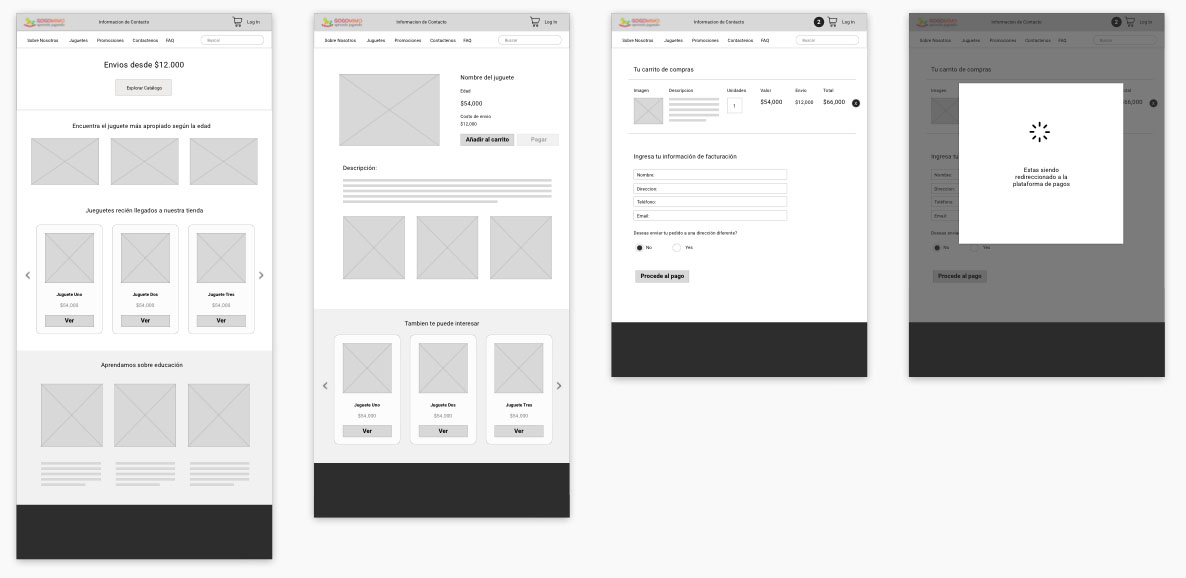 Minimum Viable Product
Based on the insights gathered from the research phase, these were the specific changes I made to launch a new website that worked as a MVP.
A logo and visual brand identity were designed for use across all communication channels (social media, website, email marketing, online ads)
The checkout process was simplified to the minimum possible steps
The products were classified by recommended age ranges
The product detail page was accompanied by suggestions of related products for the same age
The shipment prices were disclosed before the customer even committed to a purchase
An email campaign was built to invite users to finish an incomplete purchase.
A chat was installed so users could reach staff when they have doubts.
The description for each product was improved to provide more meaningful information.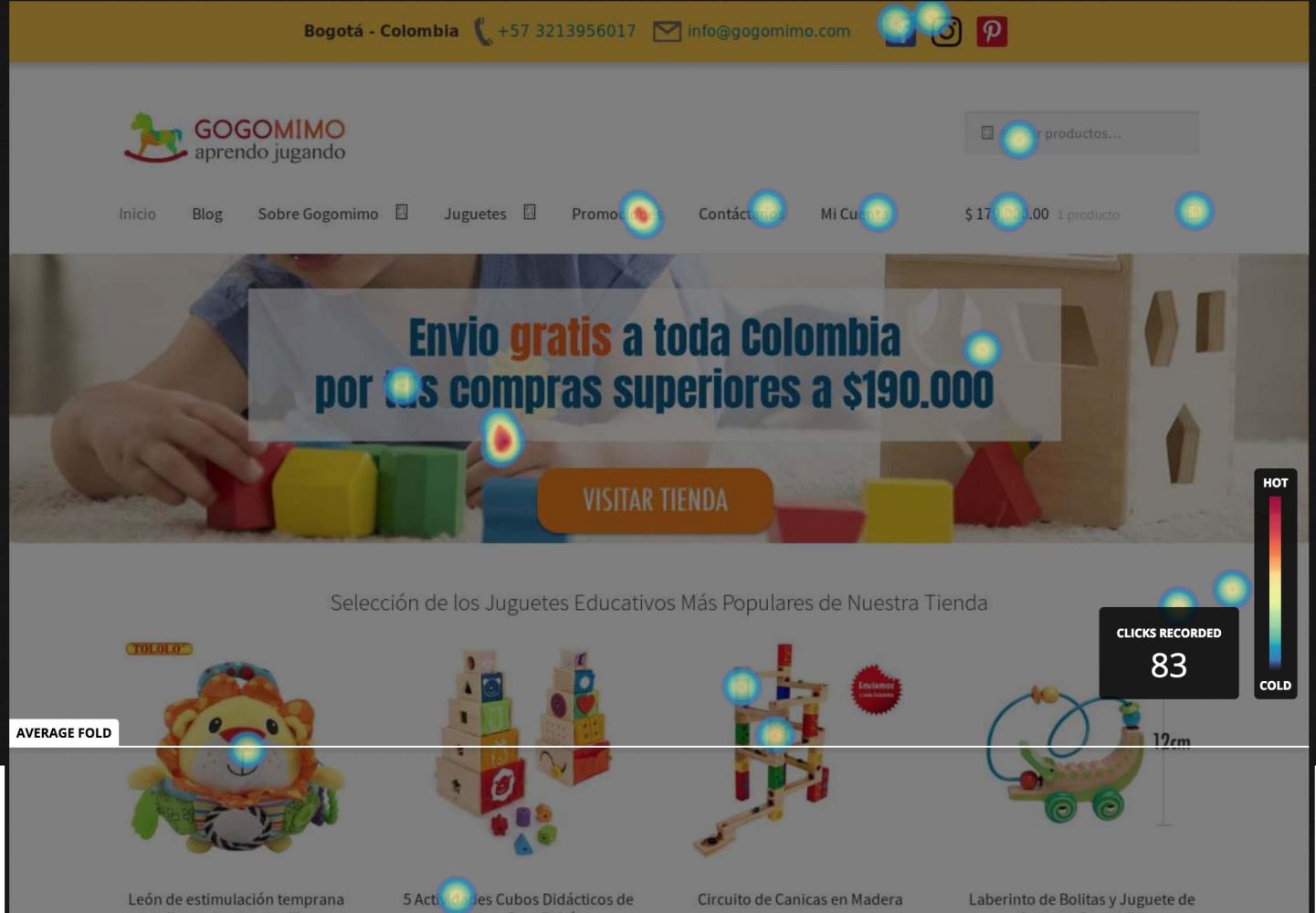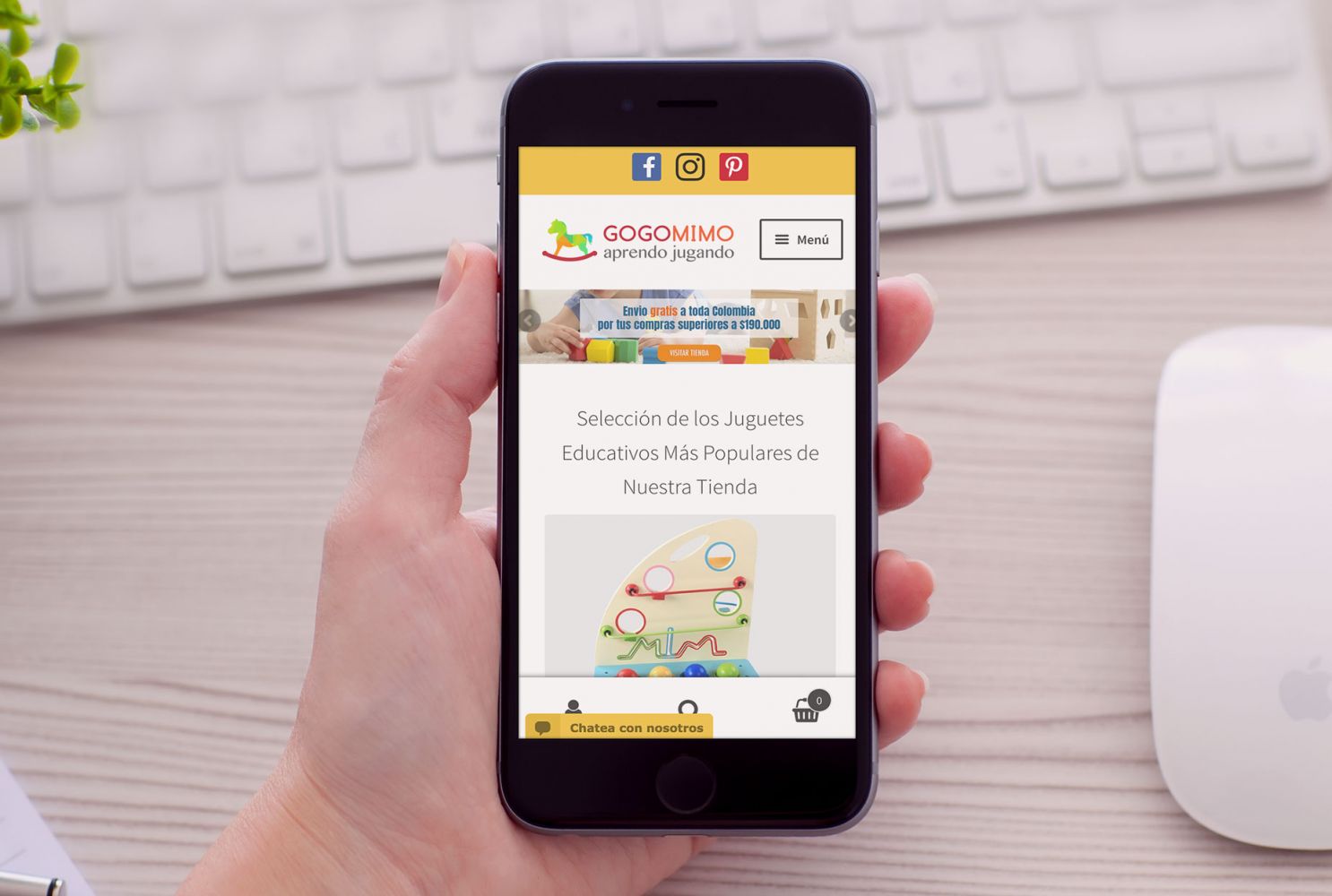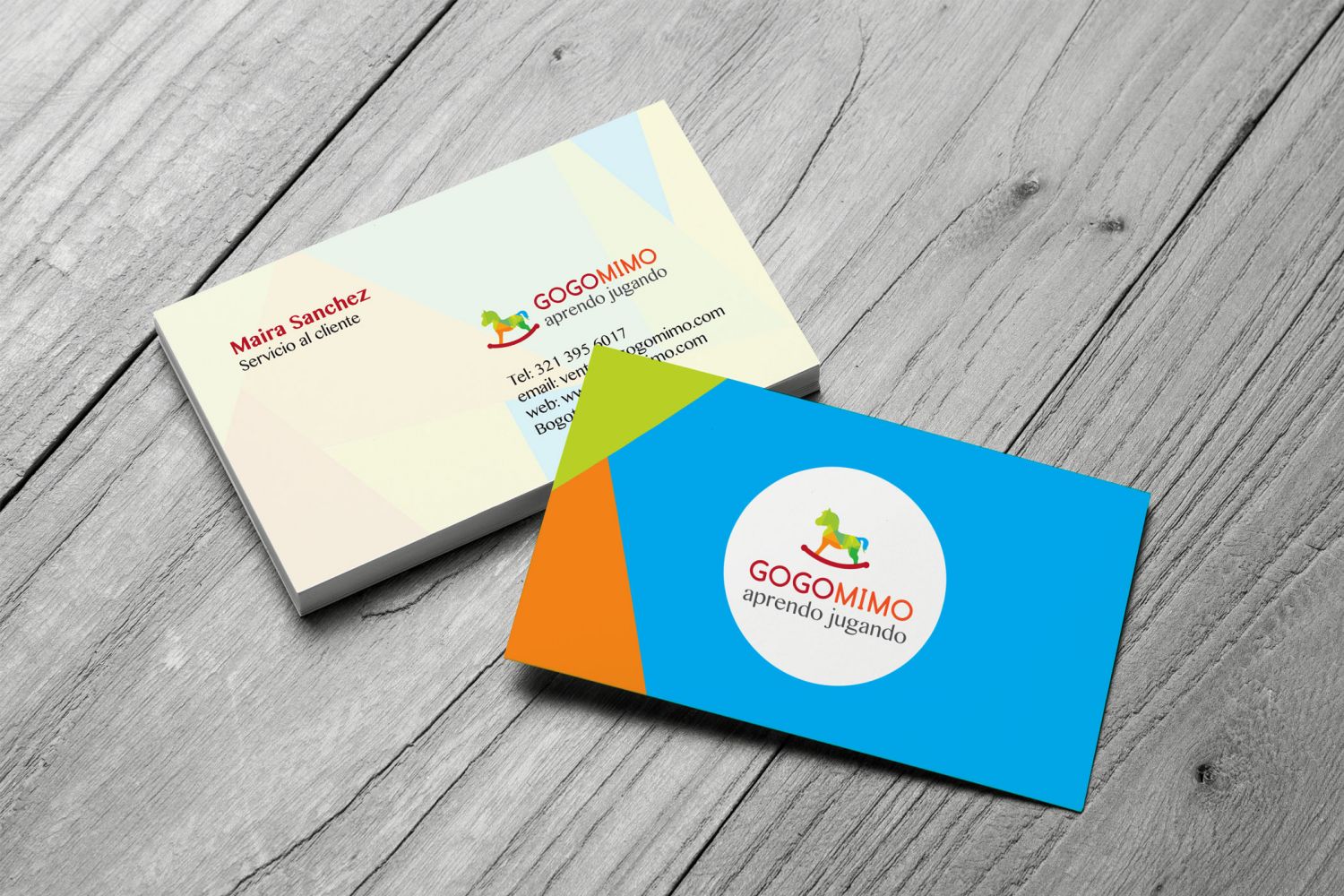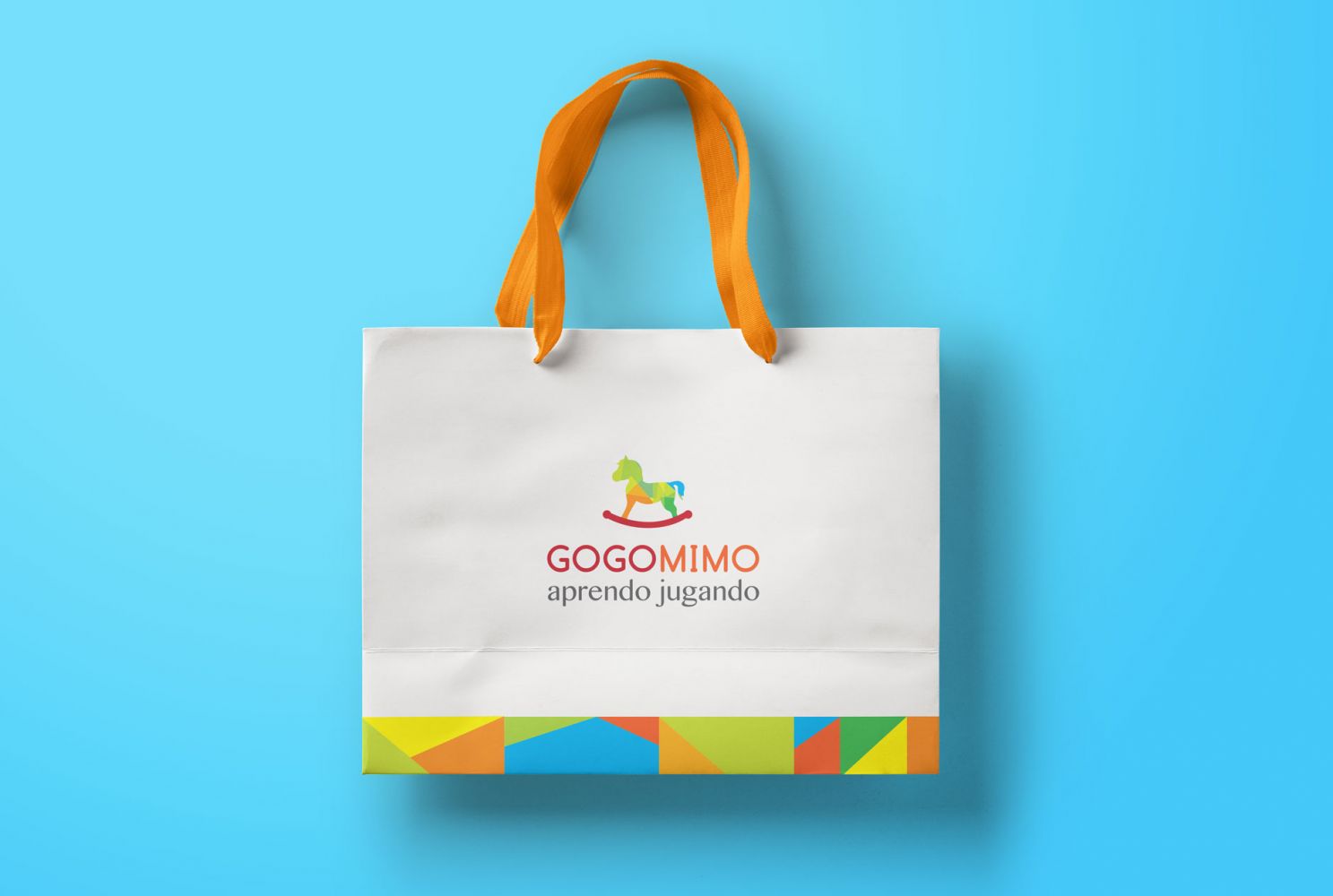 Save
Results
I successfully helped to launch new e-commerce with a cohesive brand identity and a simplified checkout process. The new website presented the catalog of products in an easy way for parents to focus on the ages and needs of their kids without having to guess what was the most appropriate.
Given that user experience must be holistic, I introduced mechanisms for the user to contact customer support and receive immediate answers.
Overall, the owners of the company expressed that sells increased, as well as they started a more personal conversation with their users and customers that have helped them to improve customer service and gather ideas about which products sell next.
Users' Feedback
Some examples of comments and words of appreciation from users who experimented a positive experience since the first touch point with the brand.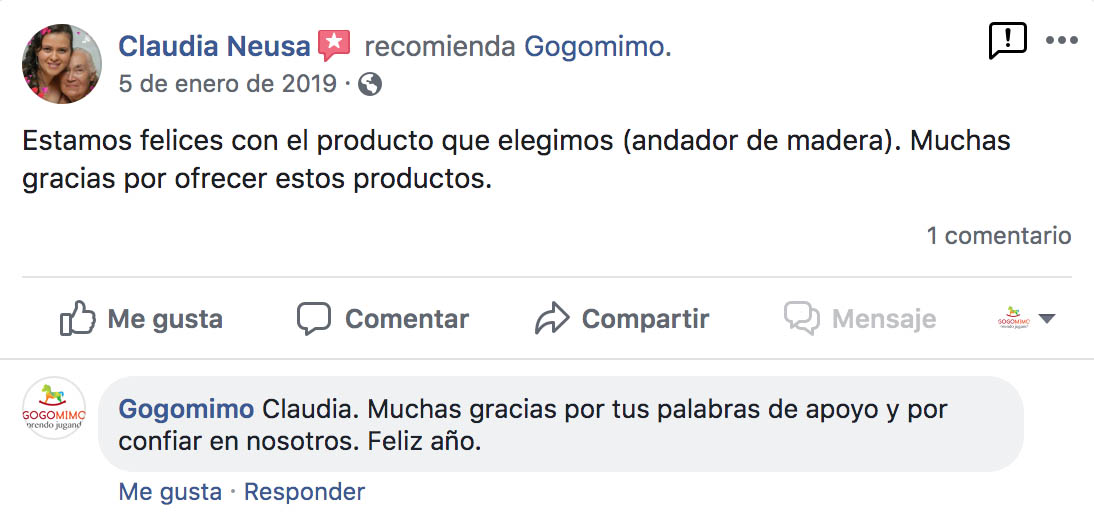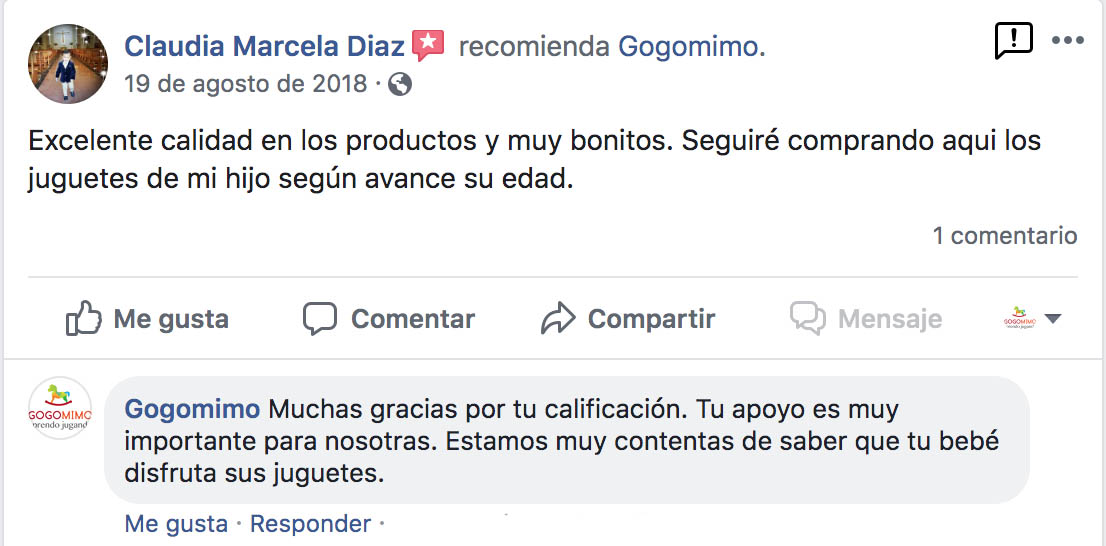 Some Resources I Used For This Project
I consulted a large number of articles and papers, but I would like to highlight three books that helped me tremendously during this project. They provided me critical insights into which research methods to use, how to align my design with company strategy and objectives, and how to identify assumptions in order to validate or correct them.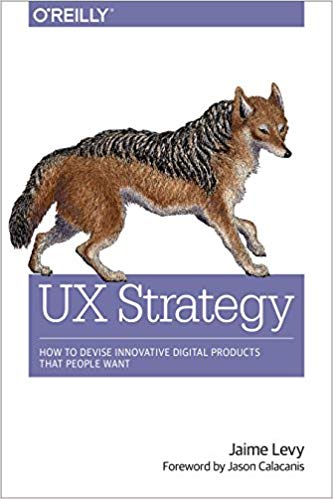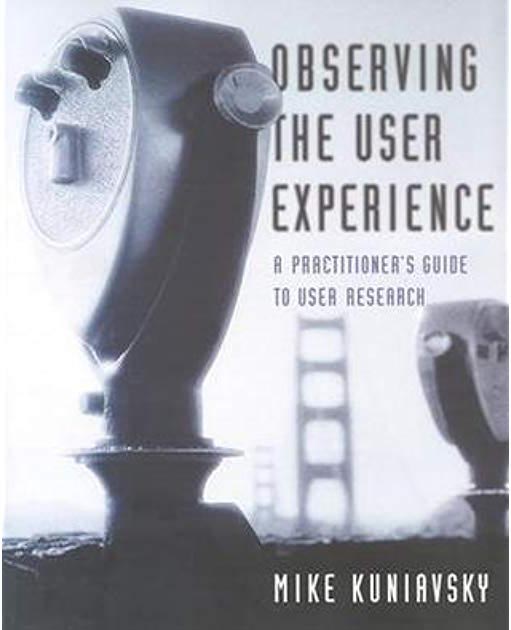 Angelica and her team have been supporting our companies for the past several years with such items as our website, logos, business card graphics, and corporate brochures.
Angelica is quite knowledgable about different options for website platforms and is excellent at transforming our thoughts into attractive and professional graphics.
Angélica is a gifted and thoughtful UX professional. Her work is well researched, thoughtfully curated, and passionately conveyed.
I had the good fortune to work with Angélica for the better part of a year and I was consistently impressed by her breadth of knowledge and depth of conviction.
Angélica es una persona responsable, creativa, gestiona con rapidez lo que se necesita, esta pendiente y siempre tiene una solución.