What I Did
UX Research
UX Design
Click-through Prototype for User Validation
Low-fidelity Design for Development Characterization
Automating Blood Washing Process
Washing small quantities of human blood is a routine process in laboratories, and is performed before a sample is analyzed. The process requires several manual steps and permits zero tolerance for human error, otherwise the sample is ruined. This procedure also involves dealing with biological hazards in addition to rare samples that contain critical information to diagnose and treat illnesses.
The Problem
In order to help reduce human error and free up human resources in laboratories, we wanted to build an interface to control a blood washing device. The interface had to be flexible enough to allow different users to set various parameters and build their own steps to match their protocols. Also, the interface had to be transparent — illustrating the process step-by-step sufficiency enough so that users could feel confident by the end of the process when they received the blood ready to be analyzed.
---
Learning About Users
The product owner provided me with a solid description of the users and target customers, and also pointed out key stakeholders who are in constant contact with customers. I then arranged meetings with these stakeholders who described to me in detail data about users and their pain points. Later on in the process, I independently validated concepts and ideas with some of these users.
Understanding What Blood Washing Means
When I first received this project I did not know what blood washing meant. I had no idea that blood could be washed nor could think of a reason to do such a thing. I imagined users putting blood in small laundry machines, but that is certainly not the case. To gain the knowledge necessary, I started researching on the Internet about the process. I read research articles and watched numerous YouTube videos. I soon discovered that every laboratory has a slightly different order in the steps, but the goal was the same.
After my discovery period and collecting many questions from preliminary research on the Internet, I arranged an observational study with a laboratory. They allowed me to observe their process and interview some of their scientists to answer some of my questions, and clarify any doubts or confusion. I took videos, notes, and photos for later use in designing the interface.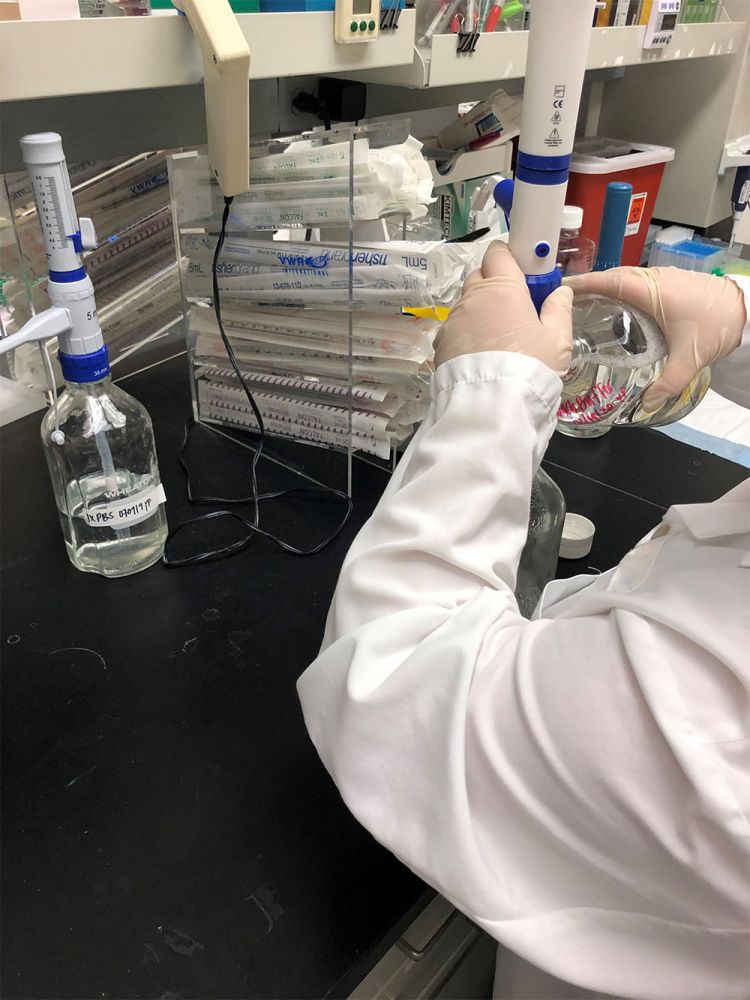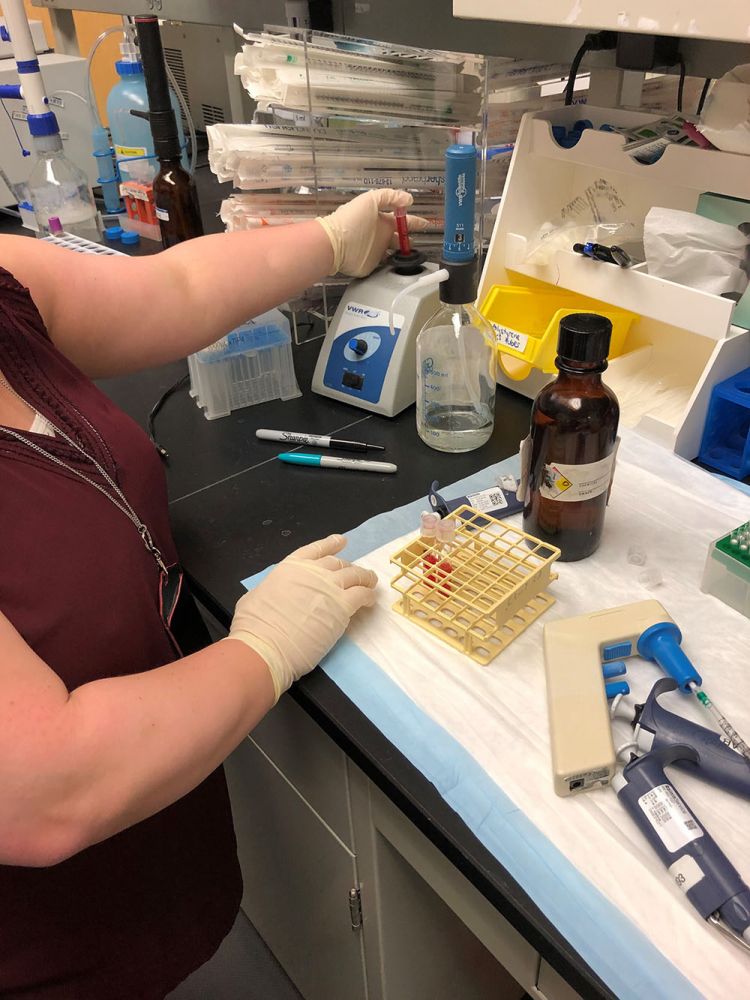 Laying Out the Journey of a Blood Tube
The goal of washing blood, sometimes called RBC (red blood cell) or cell washing, is to get rid of red blood cells and unnecessary proteins that cause data "noise" when analyzing the sample. Therefore, for our team, in order to build an automatic process for our users, the first goal was to translate all the steps that a user needs to follow to get a clean sample. To help the team visualize this process I create a tube journey.
The questions we needed to answer to create an interface and determine the minimum hardware elements required to successfully treat a sample were:
What are those steps that our users follow with absolutely rigor?
What are those steps that are more flexible and require less control?
Which parameters need to be implemented in every one of those steps?
How often a user will create his/her own steps?
Hardware Workflow
We could not design an interface without taking into consideration our hardware limitations. To understand how the device would translate the user requirements into sequential steps that could behave like building blocks, I graphed these steps to facilitate brainstorming among members of the team to set up the parameters that the device could handle, and the user could manipulate easily.

Wireframes
After the team agreed on what we could resolve through the interface and how that could impact hardware, I started drafting the interface. Initially, the graphic concept was still vague, but after conversation offline (corridor conversations) with key members of my team, I soon began to evolve the user interface design.
First Iteration
Second Iteration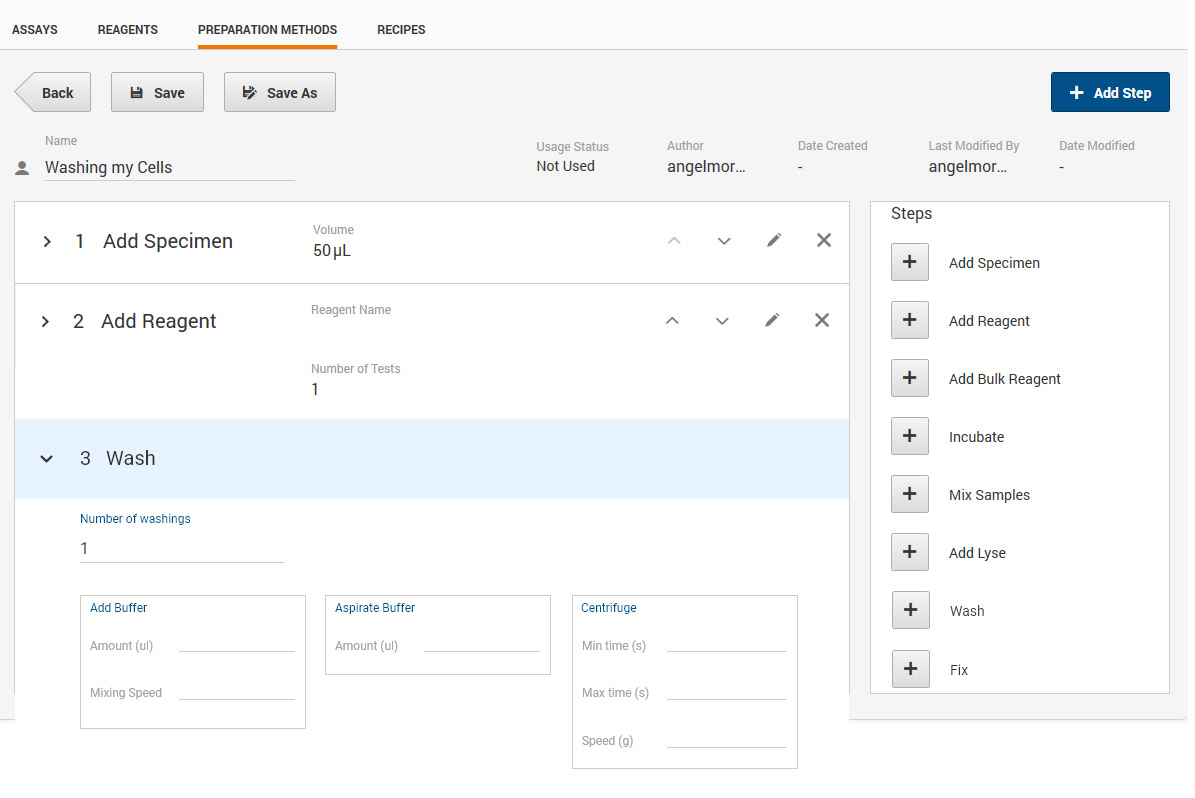 User Feedback
A quick round of user validation allowed me to see the flaws in my initial proposal. I was then able to quickly iterate to a third and then a fourth version. This feedback was done using click-through prototypes in Adobe Xd. Comments and feedback were recorded on the online tool.
Third Iteration
Fourth Iteration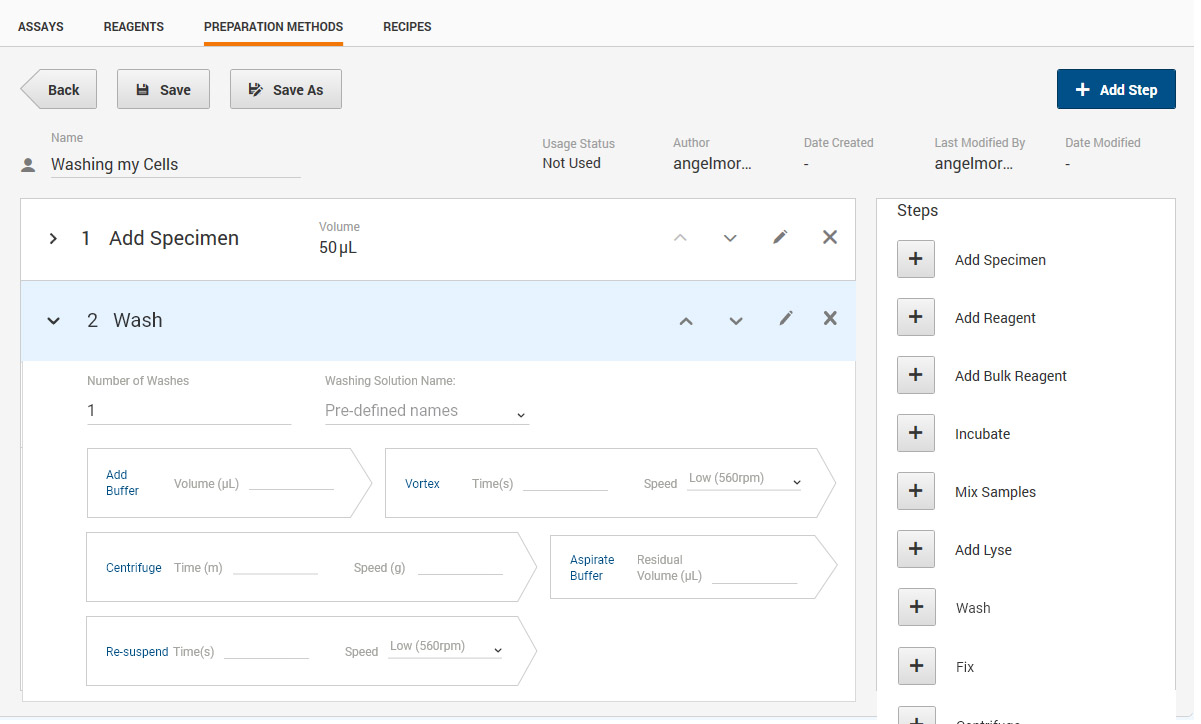 Final Solution
User Feedback
A final solution based on the feedback gathered was presented to the team. We discussed the names of parameters, maximum and minimum values of those parameters and traceability components such as the name of the washing solutions. I integrated those changes into the click-through prototype for a final round of validation with our users, who confirmed that our solution was easy to understand. The graphic elements allowed them to see the order of the steps inside the washing process, and the names for the parameters were universally accepted.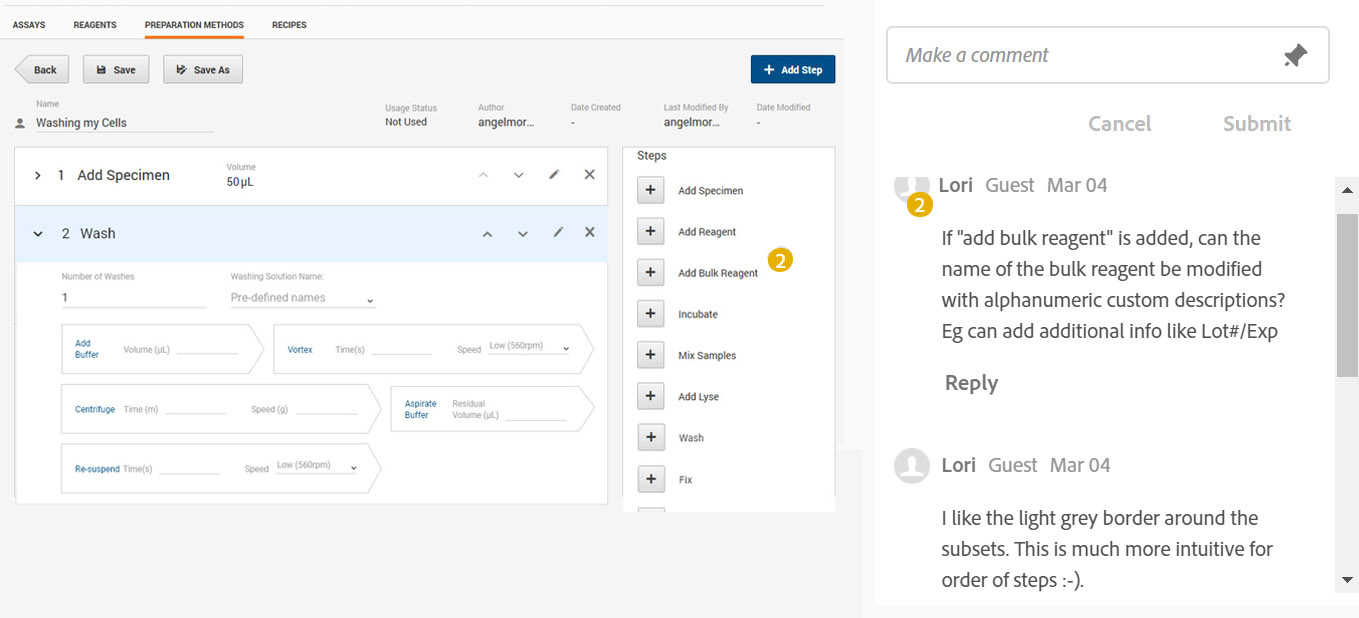 Demo
I created short videos of the entire flow to share with developers so they could visualize the entire solution and begin to write stories for the Agile development process.
The following video is just a small example of a series of videos.
What I Learned Working On This Project
One of the most valuable resources for UX designers is their team. I could not have designed this interface without the help of the members of my team who were ready to answer my questions. However, because time can be constrained for many projects, it is important that designers conduct preliminary research using as much online and offline resources as possible, to be as informed as possible. Then, when it is time to participate in ideation sessions, designers can ask assertive questions to accelerate the design process.
Some Resources I Used For This Project
At the time I was involved in this project I was also heavily researching for my thesis project about simplicity in human-computer interaction. Some of the books I read for my thesis helped shape my ideas of creating user flows that could convey the concept of simplicity. Particularly use was a very intriguing book entitled "A More Beautiful Question," about the importance of being inquisitive and ready to ask questions. This last book especially encouraged me to be bolder in asking questions and going out of my comfort zone in order to find better answers.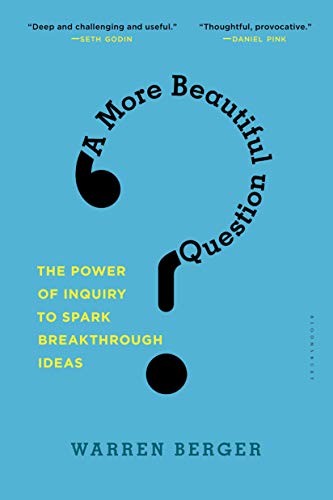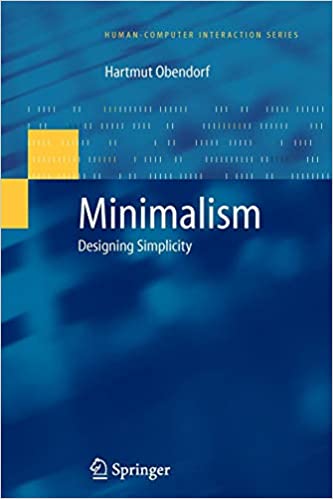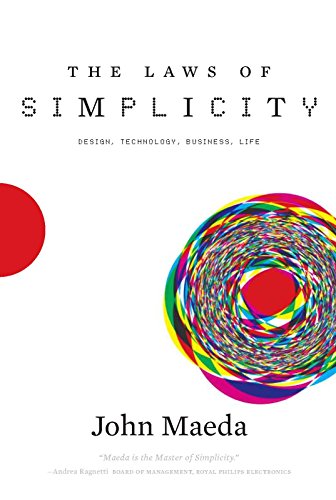 Angelica and her team have been supporting our companies for the past several years with such items as our website, logos, business card graphics, and corporate brochures.
Angelica is quite knowledgable about different options for website platforms and is excellent at transforming our thoughts into attractive and professional graphics.
Angélica is a gifted and thoughtful UX professional. Her work is well researched, thoughtfully curated, and passionately conveyed.
I had the good fortune to work with Angélica for the better part of a year and I was consistently impressed by her breadth of knowledge and depth of conviction.
Angélica es una persona responsable, creativa, gestiona con rapidez lo que se necesita, esta pendiente y siempre tiene una solución.